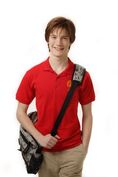 &nbsp
Jake Martin, portrayed by Justin Kelly, is a character on the Canadian telenovela, Degrassi. Jake is the new heartthrob, as his shirtless renovation work on his dad's cabin has paid off. His mom died, so he renovated the lakeside cottage in her honor. Jake is a man of few words, and even though he is popular with the ladies, they don't get in the way of his hobbies: fishing, camping, watching sports, hanging with friends and dancing. He is quick with a grin and good with his hands, doesn't play games and even though he is funny, he tells it like it is. He is also a childhood friend of Clare's...a friendship his dad has been bugging him to rekindle.
Degrassi Season 2:
Jake and Clare may start dating. He starts the season off in 11th grade, but becomes a senior in the second half of the season.
In LoveGame,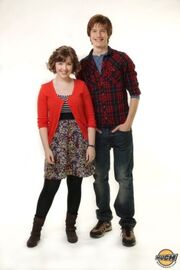 Ad blocker interference detected!
Wikia is a free-to-use site that makes money from advertising. We have a modified experience for viewers using ad blockers

Wikia is not accessible if you've made further modifications. Remove the custom ad blocker rule(s) and the page will load as expected.