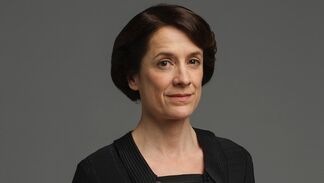 Phyllis Baxter is a character on the series, Downton Abbey. She was played by actress Raquel Cassidy.
The most honest of Cora's lady's maids
Phyllis Baxter was introduced in the middle part of series four, after the departure of Edna Braithwaite, the former housemaid turned lady's maid, who had been sacked by Elsie Hughes, after she tried to blackmail Tom Branson into marriage with a fake pregnancy.
She was a friend of Thomas Barrow's sister and she had been recommended as a lady's maid on his say so. What Thomas failed to reveal was that Phyllis had a criminal record. She had taken jewels from her former employer, at the command of another employee named Peter Coyle. Thomas had attempted to use her criminal background as leverage to get information from her about the family; but that was stopped by Cora Crawley, once Phyllis had told her the entire story.
At first, Cora wasn't sure of Phyllis' fate, but later on, she realized that Phyllis had done excellent work and since she was a fair-minded person, she didn't want to sack someone with no cause. Cora let her stay, and she thrived as a lady's maid.
One of her most personal touches as lady's maid is that she would make sure her mistress had fresh-squeezed Orange Juice with her breakfast, due to the fact that Cora was an American. This was one of the reasons that Cora kept her on.
Phyllis and Thomas were on the outs for a time, especially after Thomas' attempt to use her background against her failed miserably. She would get settled in and began a friendship with Joseph Molesley, one of Downton's footmen.
Showing her versatility, Baxter also served as a temporary lady's maid to Lady Mary; Lady Edith and (however, temporarily) their grandmother, Violet. The latter happened when her usual lady's maid, Gladys Denker, was drunk and was sent to bed.
In the end, Baxter retained her position, had a firm friendship with Molesley (whom she liked and would continue seeing even after he left service and became a teacher), and was considered a part of the family, something neither one of her predecessors could ever consider having.
Ad blocker interference detected!
Wikia is a free-to-use site that makes money from advertising. We have a modified experience for viewers using ad blockers

Wikia is not accessible if you've made further modifications. Remove the custom ad blocker rule(s) and the page will load as expected.